CanalCam
---
myks homepage / webcam
myks homepage / pics
myks homepage / film locations
---
---
WEBCAM offline
I'm off cruising at the moment, so no webcam. You'll just have to amuse yourselves with the recorded videos instead!

Click Here to see if I'm back on my mooring again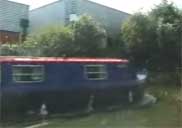 Caught on camera - a speeder passing boats way to fast! (If clicking it doesn't work, try a right click and select "Save Target As...")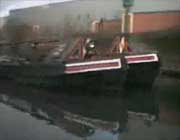 Caught on camera - A passing trading pair of narrowboats
Here they are again, this time, on the return journing "singled out". (If clicking it doesn't work, try a right click and select "Save Target As...")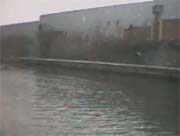 Caught on camera - A light snow shower (25/02/05) (If clicking it doesn't work, try a right click and select "Save Target As...")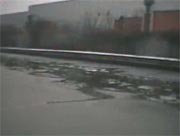 A timelapse of 9 hours in 1 minute of ice on the canal melting. It is high bandwidth (2 meg in total), so you are probably best of downloading it by "right clicking" the link and select "Save Target As...")
It starts at 5am, and then a lump of snow lands on the ice. Later a boat breaks the ice, and others stir it up at bit. For those who care it has been speeded up 9000%.
If you enjoy this website, please support it by clicking on the ads at the top, thanks. Mike


---
To see pictures of my boat, and logs of cruises take a look at my pictures page.
---
If you have a query about anything on this site, then please contact me.